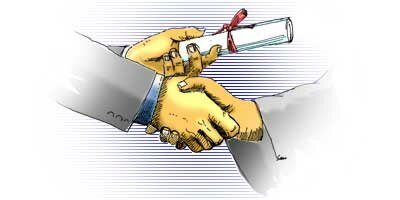 The Third Convocation of the University will be held on Saturday, March 15,2008 at the Auditorium of National Institute of Technology (NIT) Rourkela. The Hon'ble Chancellor of BPUT, the Governor of Orissa Shri Murlidhar Chandrakant Bhandare shall chair the function and Padma Vibhushan Dr. V.S. Arunachalam, Chairman, Center for Study of Science, Technology and Policy, Bangalore will be the Chief Guest.
Candidates who have passed B.E, B. Tech, B. Arch, B. Pharm, MBA, MCA, M.Tech and M. Pharm degree examinations of Berhampur University; Fakir Mohan University; North Orissa University; Orissa University of Agriculture and Technology; Sambalpur University and Utkal University, and have been students of affiliated / constituent colleges of BPUT are eligible for the degree certificates as per the BPUT Act-2002. The certificates have already been dispatched to the respective colleges for the years of graduation 2004-05 and 2005-06, as well as for the years 2002-03 and 03-04 (remnant cases).
Candidates who have passed B.Tech, B.Pharm, B.HMCT. and M.Tech, MBA, MCA and M.Pharm examinations of BPUT for the year 2006-07 shall be awarded their degrees at this Convocation. Their degree certificates have already been dispatched to the respective colleges.
All Degree recipients are required to deposit a sum of Rs. 200/- (Rupee two hundred only ) with their respective colleges by cash or account payee demand draft drawn in favour of their respective college towards the fees for the degree certificate.
The following dress code will be mandatory for the participating candidates :
Female : White Salwar Kameez or White Saree with Red border and Angabastra
Male : Black Trousers, Full sleeve white shirt, Red tie and Angabastra
The Angabastra with the logo of BPUT will be available at a cost of Rs. 200/- at the convocation site from 1000 hrs. of March 14,2008.
Graduates willing to attend the convocation shall have to participate in a rehearsal scheduled at 4.00 pm on Friday, March 14, 2008 at the Convocation Venue at NIT Rourkela. They have to occupy seats at the convocation hall by 11.00am on March 15, 2008. Further, they must also communicate their willingness for participation to their respective colleges by March 12, 2008.

Sd/-
Registrar-in-Charge